Synopsiseseses and other pieces of hell....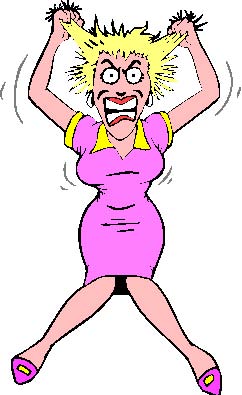 Not that I resemble this woman on the left at all, mind you, but I did just spend a couple of days putting a synopsis and an overview of 3 books together for my editor.
The synopsis is the fly in your soup. The pebble in your shoe. The pain in the a**....in other words, it is a writer's living nightmare.
When you have 400 pages to tell a story........or even 200, there's room for character, and humor and depth and emotion and description.
When you try to boil that whole manuscript down into five or six pages...well, you see the problem. The trick, I've learned, is to keep as much detail as possible OUT of the synopsis. The book is where the details belong. There, you can spend pages if you want to, (although I don't reccommend it), describing the heroine's clothing or what she had for lunch. Do NOT put it in the synopsis.
Basically, what you've got to do is find a way to tell your story and only hit the highlights. I tell people to write a synopsis as if you're telling your best friend what your story's about. Then you'll hit the big stuff, and blow right past the pesky details that will only confuse the situation.
The best part of writing a synopsis??? Having written it.